Friday Quickies
....So I'm watching the promos

for "ShowBiz Moms and Dads" and "Sports Moms and Dads" on Bravo! and all I can think is: I hope there are people from Child Protective Services watching these shows and taking notes.

Of course, it's the same thing I think when I watch "women's" gymnastics during the Olympics. I mean, I don't see graceful athletes on the uneven parallel bars. I see half-starved-aenorexic-mind-controlled abused little children forced to do routines like trained monkeys under training systems that cry out for an investigation by Amnesty International.



....Speaking of insanity

, why in the world did a Long Island animal shelter spend good money to rescue dogs from China this week? We don't have enough adoptable dogs here in the U.S.? Has there been an explosion of Korean restaurants here in America that somehow threatens our canine population?

I don't care who paid for it, or how much was spent. The North Shore Animal League is a non-profit, tax-deductible entity, which means contributions to it increases the tax burden of the rest of us. Normally, they do wonderful work for homeless pets. This venture, though, was a waste of limited resources that could have been much better spent.



.....Memorial Day Weekend is always a special one

in my family. My mother's birthday is today; she is buried in a national cemetery. So we have in the past (though unfortunately not recently) helped put the flags on each grave at the cemetery.

I love the national cemetery. The symmetry of the graves, each one the same, is appropriate, and I think much more dignified than religious cemeteries with their varied headstones, mausoleums, etc. We all come in the same, we all leave the same, we are all equal in the end is the message I think of each time I visit.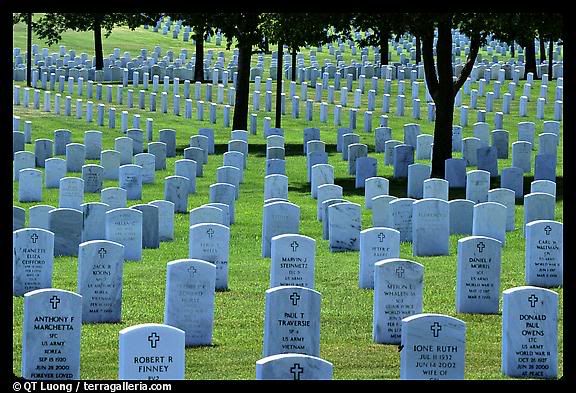 When they were small my kids called it the park without swings.

On a community note I will march in the Memorial Day parade with my kids and my Kiwanis Club, handing out thousands of little flags to the 4 or 5 thousand people who line the parade route. Lots of fun.

Many thoughts of thanks this weekend for those gone by, and for those currently in harm's way to ensure our freedom.



....I have a new gmail account from Google

, and 50 invitations to "spend". If anyone wants a Google email account, just let me know at tonyiovino@gmail.com.



.....I'm not a big fan of the Senate "deal" this week.

I think it just delays the inevitable, and it cuts out the legs of Bush/Frist in the looming Supreme Court battles. We'll see if everyone abides by the spirit of the accord.

Sometimes battles need to be won decisively for peace to reign. Compare Japan/Germany to Korea/Middle East.

Sometimes you have to do what needs to be done, to use the muscle you have, to accomplish things.

Oftentimes appeasement seems statesmanlike, but in reality it just allows the problem to fester and worsen.

They should have gone for it, killed the filibuster and gotten it done.

....And, finally, a quote from the great Theodore Roosevelt:
To borrow a simile from the football field, we believe that men must play fair, but that there must be no shirking, and that the success can only come to the player who 'hits the line hard.'

-Sagamore Hill, Oyster Bay, NY, October 1897


|